December 28, 2021
Date: September 2021
Duration: 1 day
Distance: 250km
After my third attempt at riding over the Großglockner in Austria, I arrived in north-west Slovenia. My previous attempts at riding the high alpine pass in 2013 and 2015 had been called off due to poor weather, including snow in mid-September.
I use the small mountain border crossing on the regular highway, as I am staying off the motorways in both Austria and Slovenia not only to avoid paying the vignette but also to have a more interesting journey.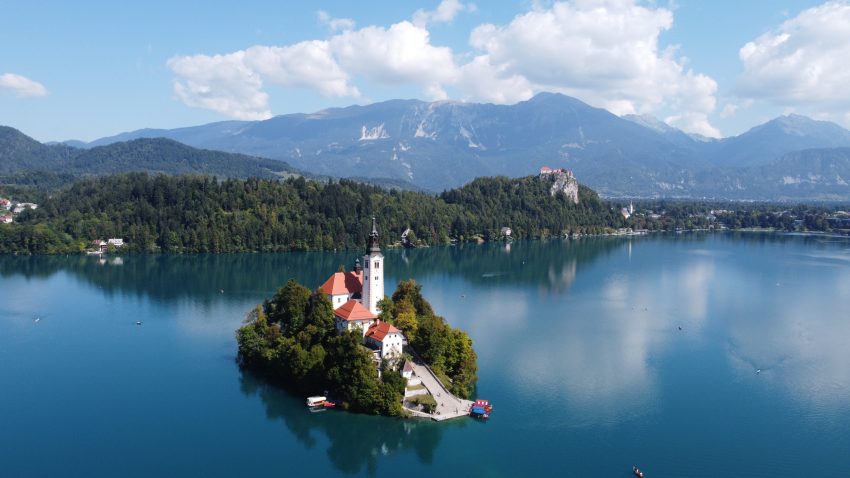 Unlike one of my typical tours, where I would travel along a roughly planned route spanning a few thousand kilometers, I am basing myself this summer in the touristic town of Bled for six nights and making tours from there as well as doing a bit of hiking and cycling around the area. The travel restrictions imposed due to the Corona pandemic makes crossing borders unpredictable and with a possible test requirement for every hotel visit, it is possibly wiser to stay within the Schengen zone and have fewer hotel changes than normal.
Bled itself is a small town of only 8,000 people beside Lake Bled. It is exceptionally popular with tourists, a large proportion of whom are from Germany. In fact, German is spoken as much as English in the local hotels, restaurants and other tourist amenities.
The lake itself is best explored on foot or bicycle, as there is only a short section of road beside the lake. It's about 5-6km around the lake, but a walk may be easily extended by ascending up into the hills surrounding the lake, which is well worth it especially to visit the castle or viewpoint over the lake.
Day two is my planned ride-out from Bled, through the rural mountainous terrain of this part of Slovenia. First I head down to Bohinjsko Jezero, another nearby lake, then onwards on quiet narrow country roads and through a few small towns.
Passing through one of these towns, there are roadworks and I am forced to pull-over and let the traffic in-front of me back-up for construction machinery to be moved. While maneuvering the bike at the side of the road, I lose balance and it falls down on its right side. Unfortunately it came to rest on my foot, trapping it underneath the bike. Within a few seconds, three people arrive to lift the machine off me.
There's immediate relief but walking on the foot is rather painful. After a five minute break, I get back on the bike and continue on with the tour. I head on towards Tolmin and then north through Triglavski narodni park and over the Vršič Pass (altitude 1620m).
After returning to the hotel, I remove the boot from my right foot. I could feel while wearing the boot that it was already swollen, but I feared taking the boot off mid-ride in case I wouldn't be able to put it back on!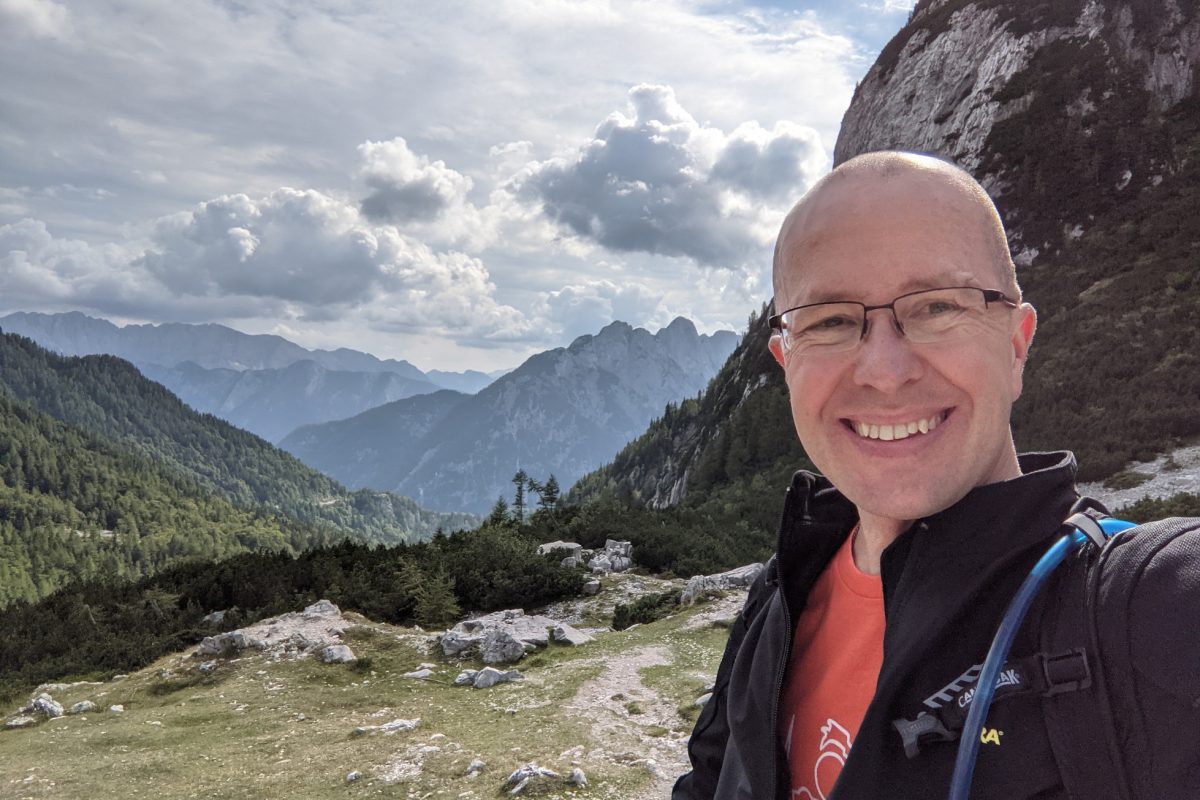 Part of the foot is already black and the ice provided by my hotel did nothing for the swelling. I decide that a visit to the local hospital might be a good idea. A taxi takes me to the Jesenice, the next town with a suitable facility, as it's probably best not to ride the bike if the foot is badly damaged, unlikely as that is because I can still just about walk on it.
Jesenice hospital's Emergency department is quite modern, and after a short wait I see a doctor who proceeds to prod my foot, asking where it's painful. An X-ray is ordered and after receiving the results, I am informed that I have broken three metatarsal bones!
The doctor asks me what I would like to do… in her opinion, if it's going to be difficult returning my motorbike home, I may want to consider riding it. Although not ideal, a sturdy motorbike boot is almost as good as a cast. I decide to call the ADAC, who will arrange the collection of my bike and transport it back to a workshop of my choice in Germany.
A cast is made for my foot and after just under three hours in the hospital, I return to Bled where I pick up a prescription to inject myself every day for the next 3 weeks, to prevent blood clots. Soon afterwards I receive a call from the ADAC who insist on transporting me back home in an ambulance, which seems a bit extreme for just a broken foot.